Arizona Affordable Rentals
>>
TEMPE Housing and Apartments
>> CONCORD VILLAGE
CONCORD VILLAGE, Tempe AZ Subsidized, Low-Rent Apartment
631 E Lexington Pl
TEMPE AZ, 85281
Contact Name
:
Contact Phone
: (480) 946-4271
Details
: Concord Village is a housing cooperative comprised of 373 one and two-story townhomes, more than half of which offer three or more bedrooms in compact economical and energy-efficient designs. The complex was originally conceived in the late sixties as a economical ownership solution for lower-income families in the fast-growing Tempe/Scottsdale area. There are seven different floor plans in the complex including one and two bedroom single level plans and two, three and four bedroom two story units. When units are avaialble, they go very quickly, so call the office and put yourself on the waiting lists for the type of unit that best suits your family. Located centrally near where Tempe, Scottsdale and Phoenix converge, Concord Village is just a ten minute drive to the Phoenix International airport and offers a wide variety of shopping, recreation, culture, dining and entertainment hotspots
Website
:
https://concordvillage.com/
Bedrooms Available
: 20 One Bedroom Units, 158 Two Bedroom Units, 158 Three Bedroom Units, 37 Four Bedroom Units
Property Type
: Subsidized, Low-Rent Apartment - Family
Utilities Included
: N/A
Housing Applications
:
https://concordvillage.com/images/stories/governingdocs/cv-applicationformembership-rev2011.pdf
CONCORD VILLAGE Photos: (Click to enlarge)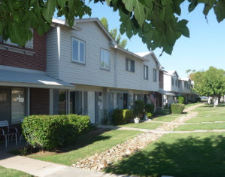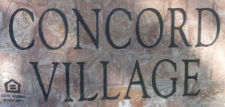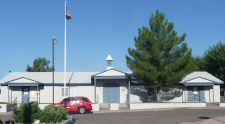 Latest Reviews, Comments, Questions for CONCORD VILLAGE
There are no comments at this time. Be the first to submit.
Do you have experience with CONCORD VILLAGE? Add your review/comment here